Savour 11-Piece Whiskey Stone Set
This Whiskey Stone Set comes with 9 freezer-ready basalt stone ice cubes, 1 drawstring bag and 1 pair of tongs and is enclosed in a vintage styled hinged wooden box. Use the ice stones to chill your beverage without watering it down and enjoy the full taste of your preferred drink.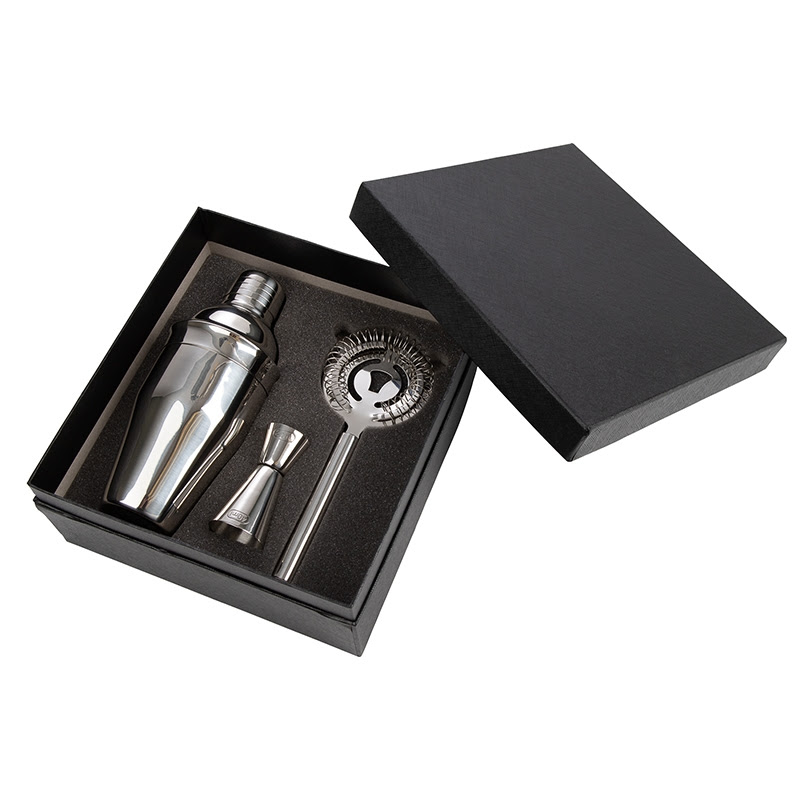 Miscela III Martini Shaker Set
The Miscela III martini set is the perfect addition to the arsenal of any mixologist. It includes an 18/8 stainless steel 18 oz. shaker, dual 1 and 2 oz. jigger, and an ice strainer.